MRI PROGRAM
plus

CLINICAL TRAINING

Explore and learn basic MRI principles and build knowledge to sit confidently for the ARRT MRI Registry - oh yeah, clinical training included!

Get Started
The First Web-Based Interactive Radiology Program...at Your Fingertips!
The Pulse Radiology Online 14- Week MRI Program covers the entire MRI Content Specifications outlined by the American Registry of Radiologic Technologists and provides clinical training for every student at our partnering affiliate locations.
NO MORE GOING TO CLASS...
LET THE CLASS COME TO YOU
As imaging professionals, we are challenged by working a full time position while also keeping our eyes on the future. Push your career forward between patients, on your lunch break or from your couch!
CLINICAL TRAINING IS NO LONGER A HASSLE
Remember the days of searching for your own clinical site that will allow you to train? Pulse Radiology has over 1,100+ clinical affiliates across the United States ready to train.
THE PROOF IS IN THE...REGISTRY SCORE
We accept engaging radiologic technologists with some experience and no experience. The results? 94% passing rate on 1st registry attempts and 100% rate on 2nd registry attempts.
The Pulse Radiology MRI Program was easy to follow and very convenient while working my full time job. Neil has structured this program very well. He was always there to answer any questions that I had. Lectures are also available 24x7 on my iPhone and laptop! Thank you for making it easier and possible to achieve one more goal in my career!

Khyati P.

New Jersey
Learn at Your Own Pace.
Have some time before a patient? Looking to pursue your next credential? With Pulse Radiology, learn at your own pace.
ARRT-Approved MRI Structured Education
25.5 ASRT Category A CE Credits
"This program was very helpful and prepared me for the ARRT MRI Registry. I recommend this program to all technologists, especially anyone that wants to pursue a multi modality career."
Javier R.

Arizona
Peer-to-Peer MRI Training
Pulse Radiology is fostering a vibrant and dynamic culture and is focused on developing the future radiology workforce.

1,100+ Clinical Locations offering one-on-one MRI training.
Customized Quarterly Schedules to ensure Completion of ARRT Clinical Requirements

14-Week Online MRI Program
(Approved by ARRT for Structured Education)
Eleven (11) Downloadable and/or Printable Presentation Slides
Eleven (11) Self-Paced MRI Video Modules (plus video tutorials and weekly post-tests)
One (1) 100 Question Midterm Online Exam which compare to ARRT testing standards.
One (1) Complementary Mock ARRT MRI Registry Test
Over 1,000 ARRT MRI Registry Type Questions
Answer Feedback Explanations immediately send to student after test submission
25.5 Category A ASRT credits
Clinical Training
(INCLUDED at any Pulse Radiology Affiliate Location)
Clinical Training at 1,100+ Pulse Radiology affiliate sites across the United States.
Downloadable and/or Printable Clinical Workbook
Personal Clinical Coordinator to help gather required documentation, schedule and create customized schedule for each technologist.
Other Benefits:
Job Placement (90% Hire Rate)
Pulse Radiology Resume Drop Off
Pass Confidently
94% Passing rate in 1st time test takers
100% passing rate in 2nd time test takers
1,000+ Registry
type questions
Increasing
testing endurance
Neil Huber
Instructor, Pulse Radiology MRI Program
---
EDUCATION
MBA, Strategic Healthcare Management, Hofstra University
BS, Radiologic Sciences, St. Francis College/St. John's Univeristy
Pulse Radiology was founded to help radiologic technologists advance in the field of radiology by engaging in online ARRT structured education programs and onsite practical clinical training locally.
As we know, working hard and engaging ourselves does not necessarily translate into promotions at work. The reason is because we need to get certified to advance in our field.
The major problem is there are limited-to-no solutions that provide schedules that work best for R.T.'s. Pulse Radiology does JUST THAT by providing R.T.'s a chance to develop their didactic and clinical skills, prepare for ARRT registry exam and advance in their career.
We hope you enjoy your experience!

Founder & CEO
Pulse Radiology
Our Affiliates
We are proud to partner with leading private imaging and healthcare networks in radiology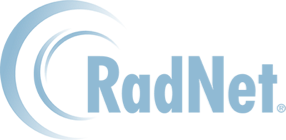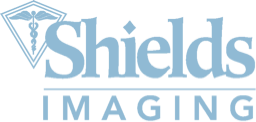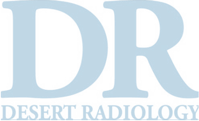 Get Started Today
As per the Bureau of Labor Statistics, 14% of RT's are certified in MRI...Grow Your Skills in a Growing Occupation!
Get Started
Curriculum
This comprehensive program builds upon fundamental MRI principles and tests your knowledge each week
What our students are saying...
---
"I would definitely recommend the Pulse radiology program for anyone wanting to further their careers in MR or CT. This program was a lifesaver for me!"
Kevin B.,

West Virginia
"Thank God! I passed my MRI test! PS Luke got hired as well. You have two more success stories in AZ!! I am coming for CT soon!!
Thanks again!
Silva S.,

Arizona
"Pulse and Neil situated me in MR training in a well established setting. I began scanning many exams and building skill and speed at a great pace as Neil said!
Adam U.,

New York
Get started for only
$1450/m
Three Month Payment Plan
---
Immediate access to the course
ARRT MRI Structured Education
25.5 ASRT Category A CE Credits
SAVE $450
Get started for only
$3900
Full Payment
---
Immediate access to the course
ARRT MRI Structured Education
25.5 ASRT Category A CE Credits
Pay Later, Interest-Free
If you would like to get started with Pulse today but pay over time, you're in luck! Connect with our sales team today and we'll walk you through the available options.

Frequently Asked Questions
---
When does the course start and what is the refund policy?
Once the enrollment process is complete, your program will be available immediately across all devices. If you choose to withdraw your enrollment in the Pulse Radiology MRI Program within 5 days after enrollment, we will provide a 100% refund of the tuition you have paid (subtracting processing fees). No refunds will be given after after 6 or more days after enrollment. Please see Terms of Use for more information.
How long do I have access to the course?
Enrolling at Pulse Radiology is not like enrolling at a typical university. Once you enroll, you have lifetime access and are notified of any new content added to the curriculum. Are you scanning and need to reference? Log in and find your answer!
How does clinical training work?
This is one of our most common questions. Students normally start after the completion of the didactic online program. Keep in mind, clinical placement is first come, first serve and dependant upon successful completion of the didactic portion. Once you enroll, our clinical coordinators will reach out and start collecting relevant information that we submit to our clinical affiliate during clinical onboarding. Once clinical approval has been achieved, we place you on a clinical schedule for certain timeframe (normally 3 months). For any specific questions regarding our clinical policy, please refer to the MRI Program Syllabus found on our curriculum as a free preview or e-mail us at [email protected]
Is clinical training REALLY included in the price?
Yes! We have established clinical relationships with various imaging and hospital networks throughout the United States. We do have many other unpublicized clinical affiliations for internal technologists at may hospitals. If you feel your employer would be interested, please contact us at [email protected] and we can have our affiliation team contact your employer.
Can I do clinical at my current workplace through my current employer?
Yes. If your current employer has MRI services, our team can start the affiliation process with your employer. Your first step is to contact your administrator and request if cross training would be possible. Then, contact our affiliation team at [email protected] with contact name, e-mail address, phone number and consent to contact them. From past history, students who perform clinical at their employer reduce their waiting time for clinical training.
"I've been back and forth with writing this review for a few weeks now, simply because there are no words that could adequately describe just how excellent this program was! I'm a full-time radiation therapist and just like the rest of you, my day to day life is crazy, and just like most of you out there I thought 'there's NOOOO way I can take on clinical/course work with my current work schedule!' I owe so much to Neil and Pulse for helping me through the past few months. The lectures were straight forward, easy to follow, and all around excellent. Neil is nothing short of accommodating and he certainly goes the extra mile to make sure you're happy, thriving, and totally crushing his program! Neil placed me at a totally awesome clinical site, just 1 NYC block from my job, where the techs were just as accommodating as he is! They allowed me to come and go as I pleased, as often or as little as I wanted, on my lunch break, whatever worked best with my work schedule. They also allowed me to be fully hands on! I left my clinical rotation already feeling like a MRI Tech, a super confident scanning machine! ☺️ I could always count on Neil to shoot me an email after I did well on his weekly test, or to answer my email on a Saturday night at 9pm (when he was probably out with his family and friends); whenever you need something, he's there! I could go on for days and days about this program but I guess the moral of the story is that, if you were considering doing this for yourself .... then stop second guessing and just do it! This was hands down the best decision I could've made for myself and my future and I want to thank Pulse from the bottom of my heart! I even had a job offer after all this!!! I just confidently booked my registry, and thanks to Pulse I already know I can crush this test and go on to be an awesome MRI Tech! :) 10/5 stars ⭐️"
"I couldn't be happier that I found Pulse Radiology. After X-Ray school I really wanted to get out in the field and work full time and take a break from school for awhile. Now that I had been doing that for 3 years I started to think about how feasible it would be and how I was going to make it work and go back to school for CT. That's is when I started researching programs and stumbled upon Pulse. I genuinely thought it was too good to be true. My co-workers and I thought there was no way that a program could be this affordable and flexible with your schedule. We even called the ARRT to make sure it was real! Sure enough it is and now I have so many friends asking me about it. I am truly over the moon to have taken the leap with Pulse that I did because I feel as though I have reached my potential without being pushed but completely supported. I cannot wait to add those two extra letters after my name once I finish up my clinical experience and take the boards!"
"If you're currently an X-ray tech that has been thinking about going into CT or MRI, but haven't been able to find the time due to a full time job or lack of resource to cross train, I highly recommend Pulse Radiology! It is an ONLINE course where you get to learn everything you need to know for the registry and more! You get to learn from the comfort of your own home and you get to set your own time table. There are no deadlines, just your pace. If you ever have any issues or confusion of the material, the founders of the program are immediately there to assist you and work with you until you understand the information. After a certain point in your course, you will also be sent to rotations. Rotations is based on YOUR availability and convenience, so you don't need to leave your full time job as you're pursuing a different modality. This program is amazing and extremely convenient for us techs. The best part of course is this is all ARRT certified!! I pursued MRI, and Neil Huber was my instructor. He is so supportive and patient with all of his students. He follows up with his students all the time, you never need to chase him down. It is hard to come across teachers who are willing to go above and beyond to make sure you pass the registry and advocate for you to get a job. Seriously, I recommend this program 10/10, 100/100, or simply said 1000%."